Termite Inspections
Melbourne


Termite inspections, also known as pest inspections, are the first stage of termite control and treatment for Melbourne homes. Termite inspections provide information on any termites or termite damage in your home. Think of a termite inspection as maintenance on your home, just like servicing your car.
Our termite inspections provide advice on more than just termites
Our comprehensive termite inspections cover issues commonly found in Melbourne homes. We can identify and provide expert advice on:
Termites, commonly known as white ants
Termite damage
Timber decay/rot
Borer
In addition, we can also advise you on ways you may be able to improve conditions around your home to reduce the risk of a termite attack.
The key to termite control is to be proactive and have a regular termite inspection every six to twelve months. This will help identify any termites quickly, and if necessary you can then arrange treatment before major termite damage occurs.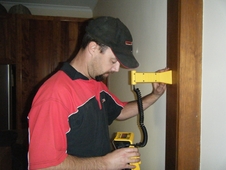 What to expect during a termite inspection
A thorough termite inspection will take approximately 1½ - 2½ hours to complete, depending upon the size of your home.

Upon arrival, we will discuss with you any particular concerns you may have to ensure we address them.
You will be asked to complete an Inspection Authorisation, which gives us permission to conduct the termite inspection. This also explains the process and any limitations.

We will inspect all accessible areas in your home, including:

house interiorsubfloor area of houses on stumpsroof cavity where there is a pitched roof and manhole accesssurrounding yard.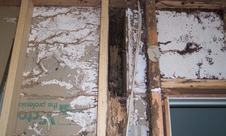 The more access you have, the more thorough the inspection will be. Therefore, we encourage you to move furniture away from walls, and move any stored goods off floors or away from walls prior to our arrival so that better access can be gained.
We use a variety of methods to inspect your home, including:
visual inspection of areas that we can access
timber sounding (tapping all exposed timbers to ensure they are solid)
use of the latest Termatrac, which uses the latest radar technology designed to detect movement and heat
use of a moisture meter to detect excessive moisture associated with termite activity.
You will receive a comprehensive written report on your termite inspection. If you have any questions after your inspection, we're just a phone call away.
Inspection Authorisation
Accessible areas in your home
Timber sounding technique
Termatrac radar and thermal technology
Moisture Meter Tool
Termite Inspection Cost